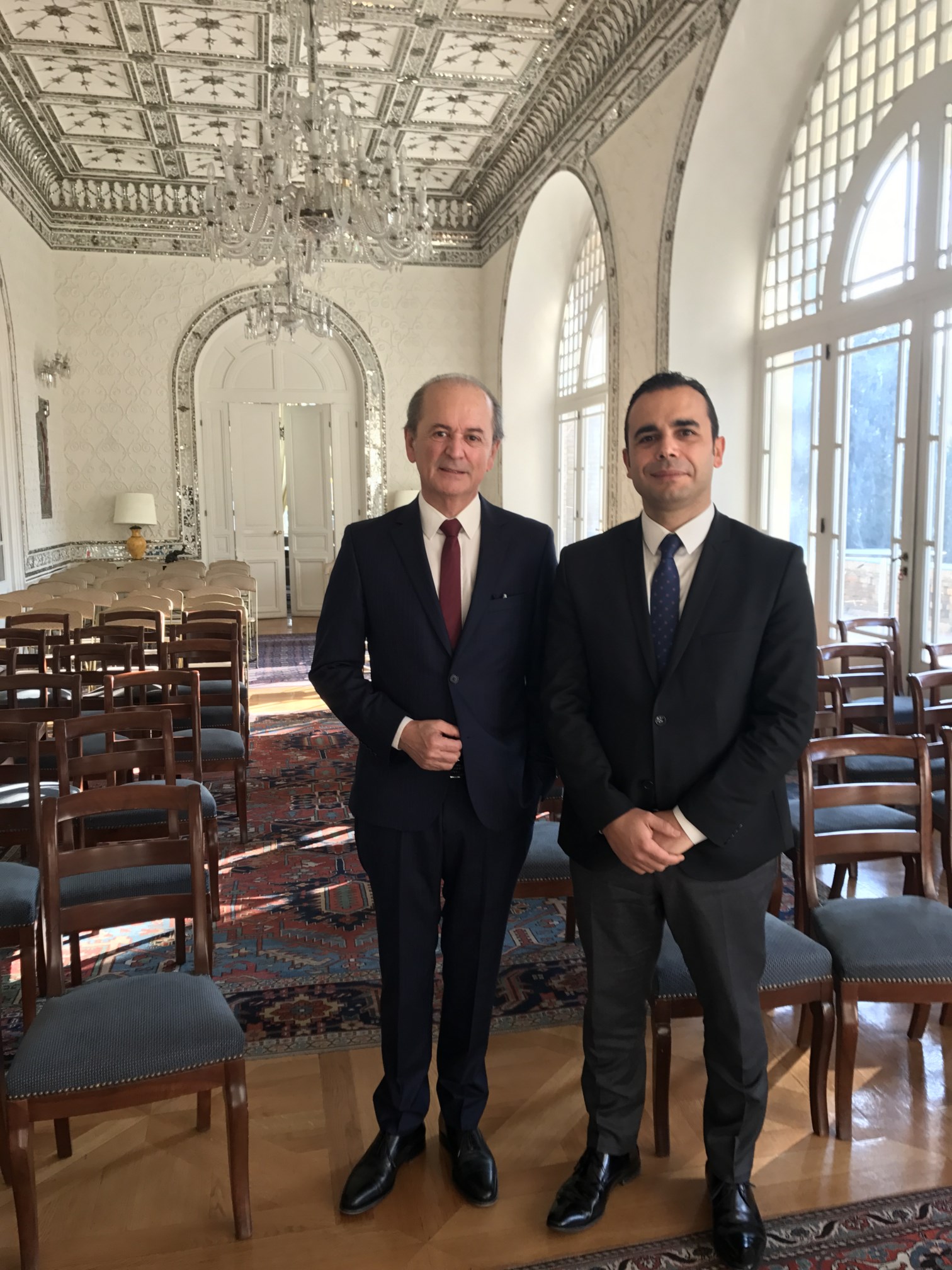 17 Jan

MEETING WITH THE AMBASSADOR OF FRANCE IN IRAN.

During his business trip to the Middle East, Marco FUSCO, Director of CMA International, had the opportunity to meet his Excellency François SÉNÉMAUD, the French Ambassador to Iran.

Since 2016, Mr. SÉNÉMAUD is in charge, under the authority of the Minister of Foreign Affairs, to implement France's foreign policy.
His professional background gives him a perfect knowledge of the culture and the economic market of the countries in the Middle East. This allows him to negotiate on behalf of the State, to ensure the development of France's relations, to ensure the protection of the interests of the State and that of French nationals.

This diplomatic meeting was an opportunity to strengthen the commercial connection between the group and Iran, to share and learn the ropes of business in Iran!